"Static Age" (CLEAR PURPLE VARIANT) Misfits Fiend 3.75" ReAction Figur
"Static Age" (CLEAR PURPLE VARIANT) Misfits Fiend 3.75" ReAction Figure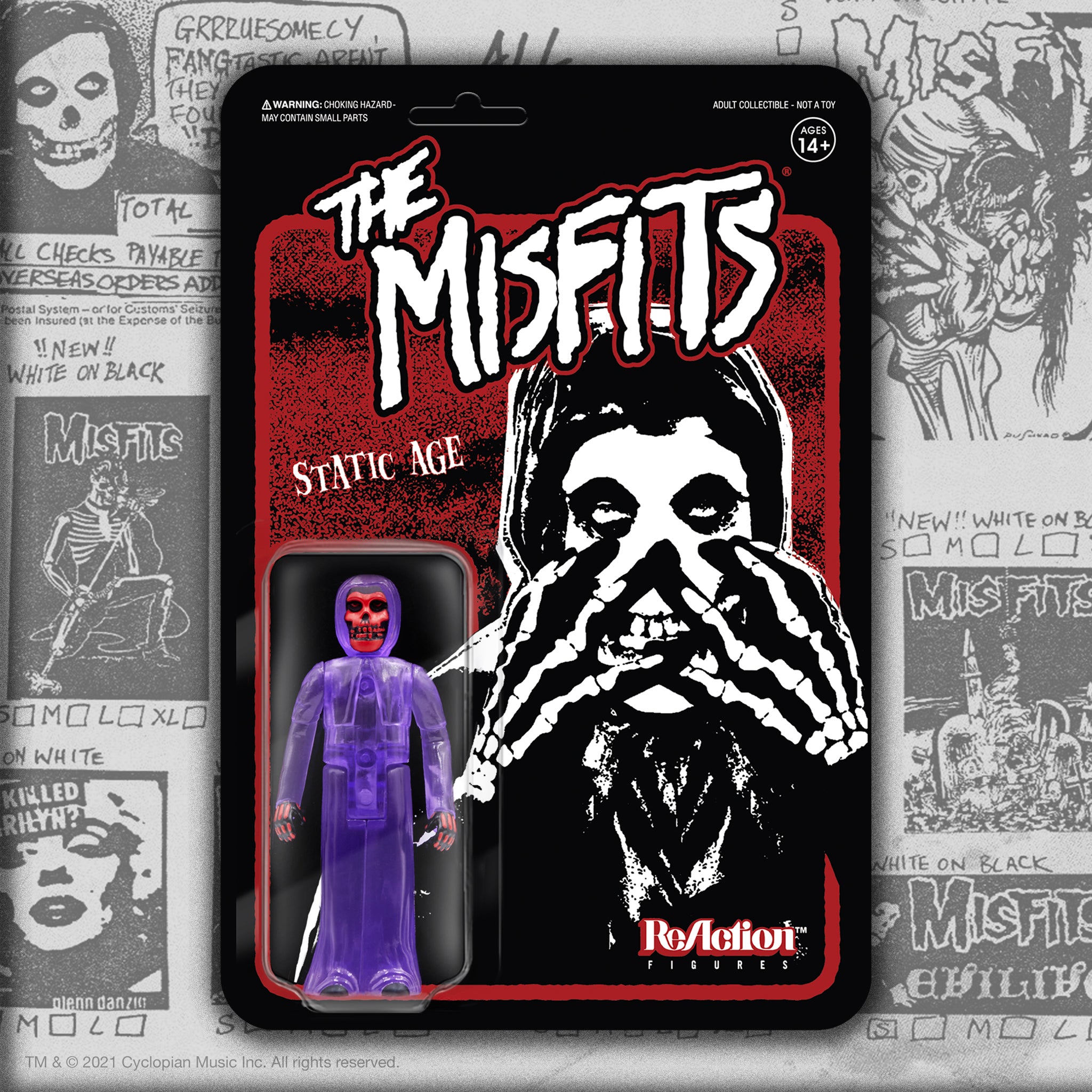 "Static Age" (CLEAR PURPLE VARIANT) Misfits Fiend 3.75" ReAction Figure
The Super7 x Misfits collaboration continues with 3.75" ReAction Figures inspired by the band's discography: This one commemorating the clear purple vinyl pressing of the 1978 "Static Age"!

The iconic Misfits 'Fiend' rendered in the tradition of classic action figures of the 1970s and 80s...

Each 3.75" tall Misfits "Fiend" ReAction Figure is articulated at the shoulders, hips and neck, just like all your favorites from the Golden Age of action figures! Comes packaged on a traditional blister card featuring original Misfits art.

Collect them all!

Also available—3.75" Misfits "Jerry Only" ReAction figure with 'Devastator' Bass accessory.