Misfits Fiend Limited Edition Throbblehead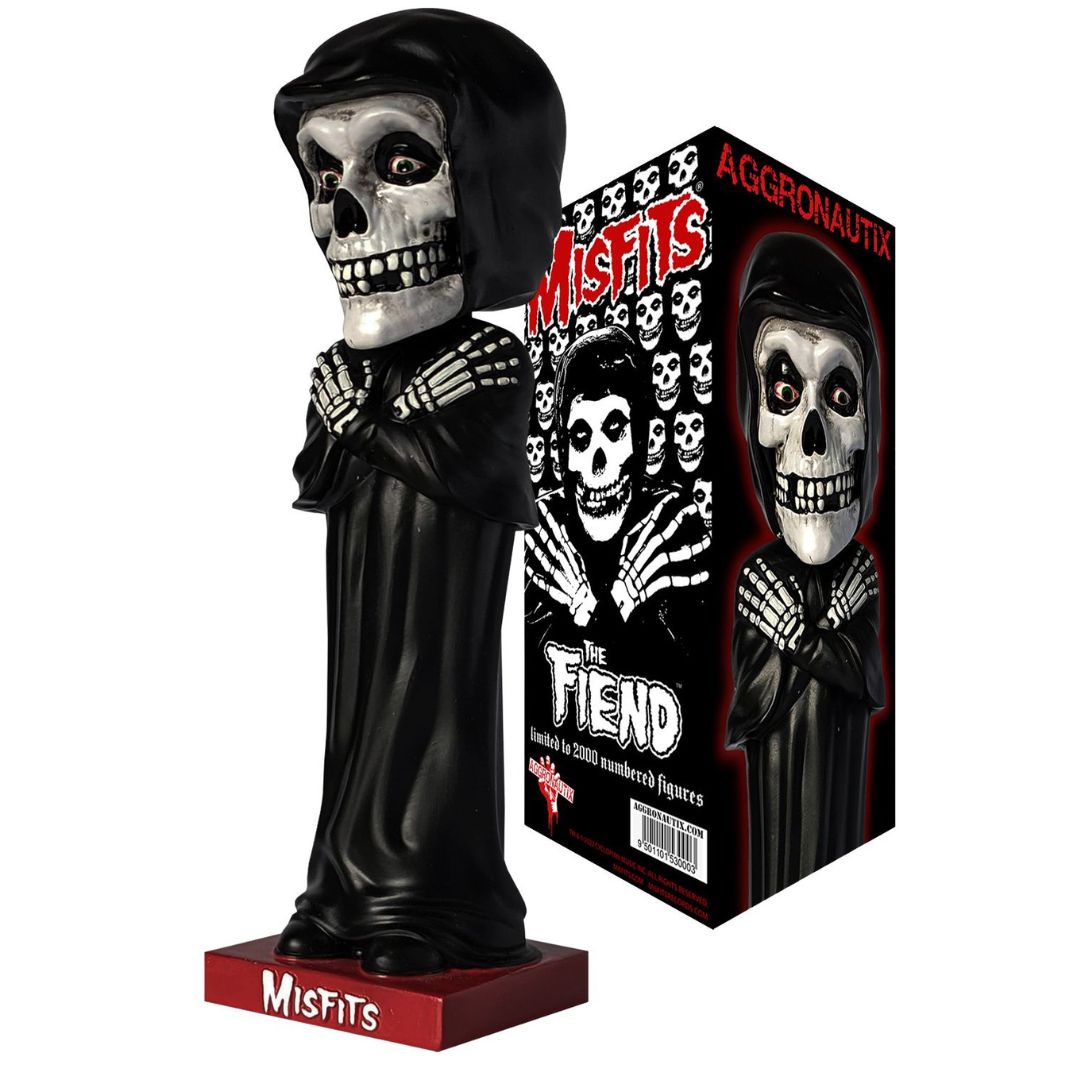 Misfits Fiend Limited Edition Throbblehead
The MISFITS Fiend, one of the most recognized icons in music history, is now a Throbblehead!
The figure, limited to just 2,000 hand-numbered units and standing at 7″ tall, depicts the Fiend in a classic pose from the cover art of the 1979 release Horror Business.
Hand-painted and exquisitely detailed in solid resin, the Fiend eerily stares into your soul with bloodshot eyes.
Made by Aggronautix and packaged in an individually numbered collector's box.