Misfits Halloween Kids ReAction Figure by Super7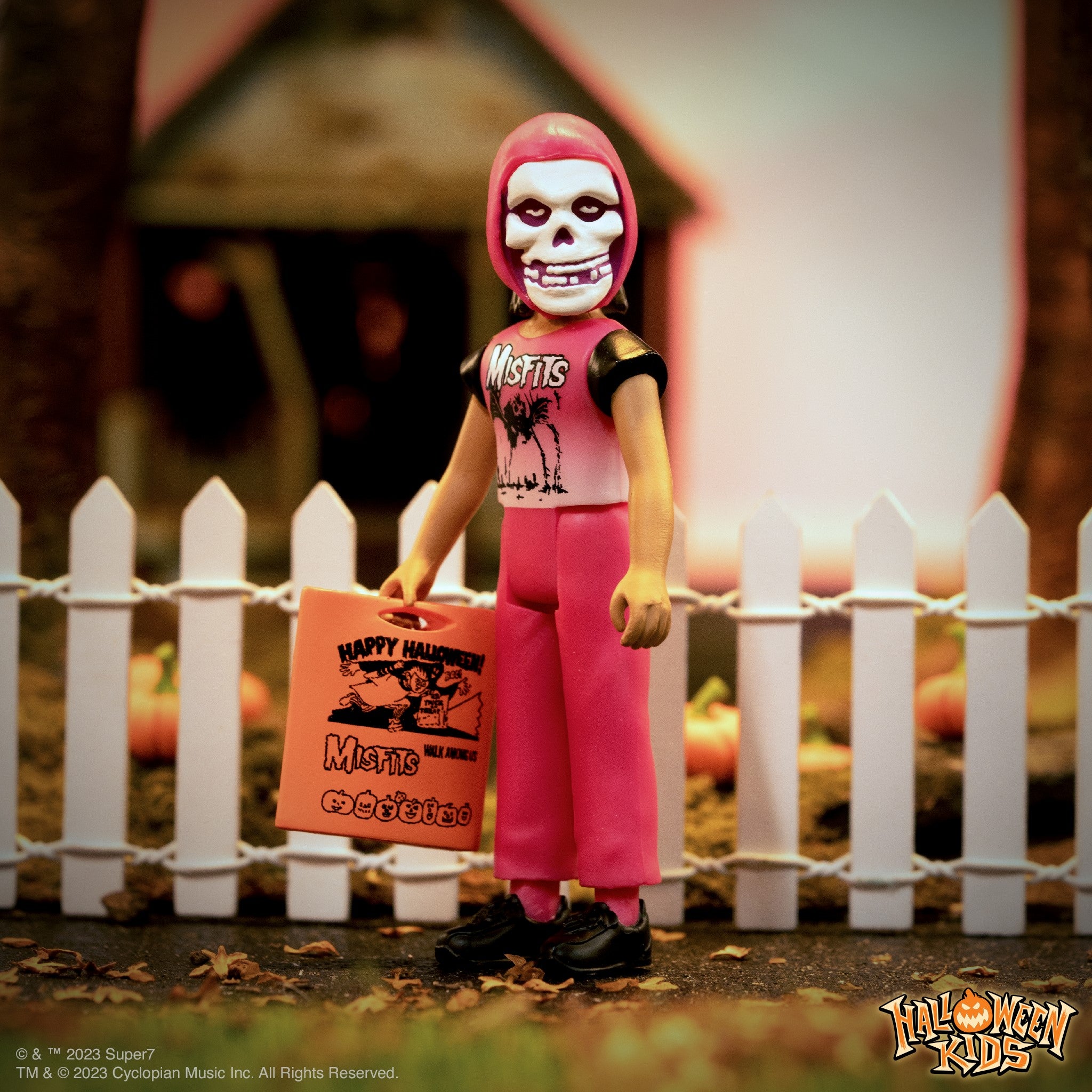 Misfits Halloween Kids ReAction Figure by Super7
HALLOWEEN KIDS: MISFITS FIEND COSTUME ACTION FIGURE
For Halloween, this trick or treater walks among us disguised as the iconic Misfits Fiend! Equipped with a lantern to roam the dark and a Misfits candy bag to stash plenty of treats, this horror-kid is ready for all hell to break loose!
Halloween is the perfect time for Misfits fiends to take to the streets and rock out for some well earned treats! This 3.75" scale, articulated Halloween Kids ReAction Figure by Super7 features a young trick-or-treater dressed in a vintage stylized Misfits-themed costume with Fiend mask and a candy bag accessory replicating the custom trick or treat bag used to promote the Misfits' classic "Walk Among Us" album back in the 1980s!
Inspired by the vintage Halloween costumes from the 70s and 80s, you won't need to be tricked into treating yourself to a trip down nostalgia lane with the Misfits Fiend Costume Halloween Kids ReAction Figure!
Inspired by the revolutionary punk group Misfits
● Figure is 3.75" scale with five points of articulation
● Features vintage Halloween costume detail and includes trick-or-treat bag accessory
● The perfect gift for fans of Misfits or anyone who just loves Halloween; collect the entire assortment of Halloween Kids ReAction Figures by Super7!