Official Misfits Meet the Nutley Brass Expanded Ed. CD
Misfits Meet the Nutley Brass: Fiend Club Lounge (Expanded Edition) CD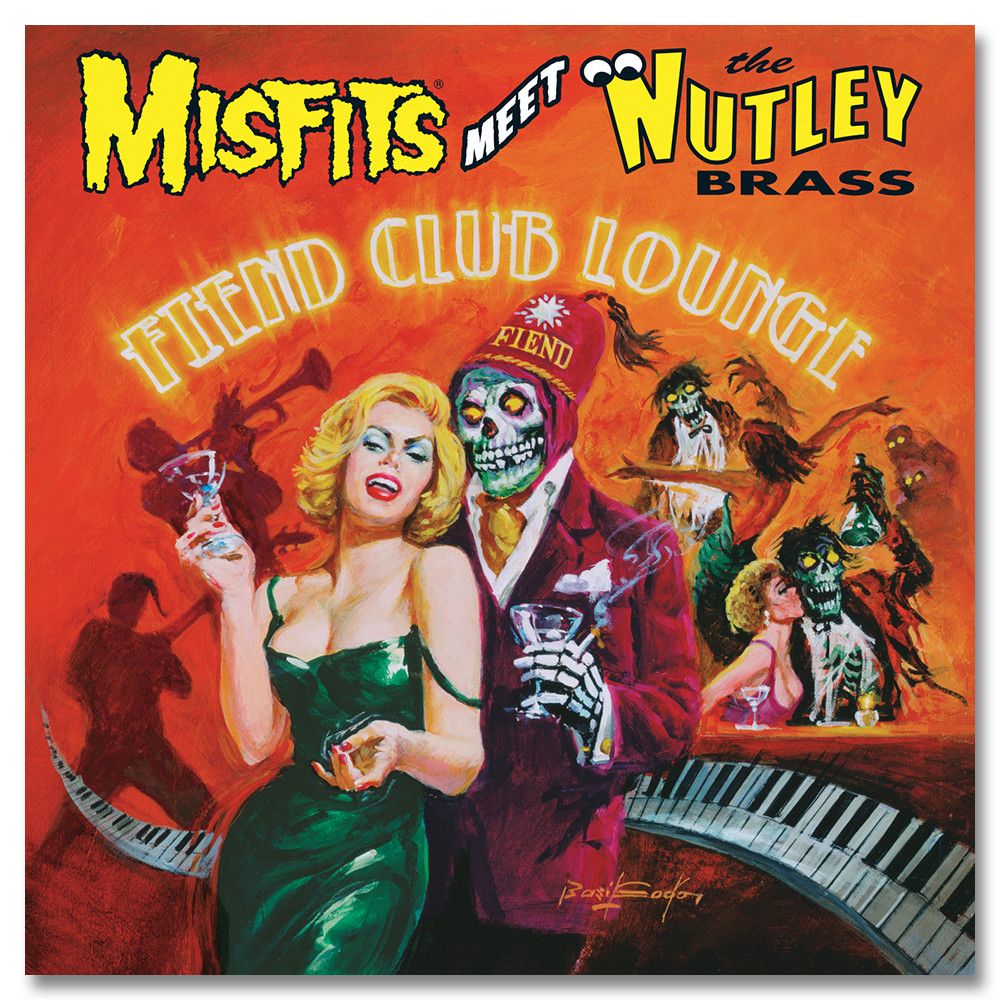 Misfits Meet the Nutley Brass: Fiend Club Lounge (Expanded Edition) CD
Misfits Meet The Nutley Brass: "Fiend Club Lounge"
Expanded Edition featuring All-New Bonus Tracks
A Lounge-Core Tribute to the Legendary Horror-Punks!
Expanded CD Digipak
Include extensive liner notes from the creators & paintings by the legendary Basil Gogos!
Yes, Fiends, the ultimate and most unusual of all Misfits tributes awaits when the Misfits meet The Nutley Brass in the Fiend Club Lounge! 13 classic era Misfits favorites have been interpreted in the form of highly well-executed, instrumental, retro-inspired "Space Age Pop" or "Lounge" style cover versions that will have horror-punks, lounge enthusiasts and fans of incredibly strange music going wild in the pit!
"If Grandpa Munster had a band as a teenager it would have sounded like the Misfits Meet the Nutley Brass! Fun for monsters of all ages." - Jerry Only, MISFITS
"evil has never sounded so damn kitsch" - Kerrang!
"will bring joy & uncontrollable laughter... SO wrong, it's right" - Antimusic
"Genius"- Razorcake
Track List
1.) Last Caress
2.) Astro Zombies
3.) Where Eagles Dare
4.) Some Kinda Hate
5.) Hybrid Moments
6.) Hatebreeders
7.) Teenagers from Mars
8.) Attitude
9.) Angelfuck
10.) Skulls
11.) Die, Die My Darling
Bonus Tracks:
12.) I Turned into a Martian
13.) Halloween